We love riding.
From scenic expeditions to circuit racing. Just grabbing a coffee or the usual daily commute, you name it.
We felt a need to have jeans that are up to the task but look and feel great off the motorbike too. A pairs that suit the city and ensure highest level of protection. Classic style and quality denim blended in meticulously handcrafted pair of jeans.
We built them from scratch. After the initial idea and design it became clear we keep the manufacturing process in skilful Slovak hands as well. It took us two years of product development while sourcing the best European suppliers to deliver the first 'KLMs' to our customers. These days, you can see riders wearing them in Bratislava, Prague, Paris, Berlin, Oslo, New York and many other places.
We stay true to our roots. KLMwear – Designed & Made in Slovakia.
Our suppliers share our high ethics and ecology standards. Every single pair of jeans is made from certified materials and is a tribute to craftsmanship. This is KLMwear workshop.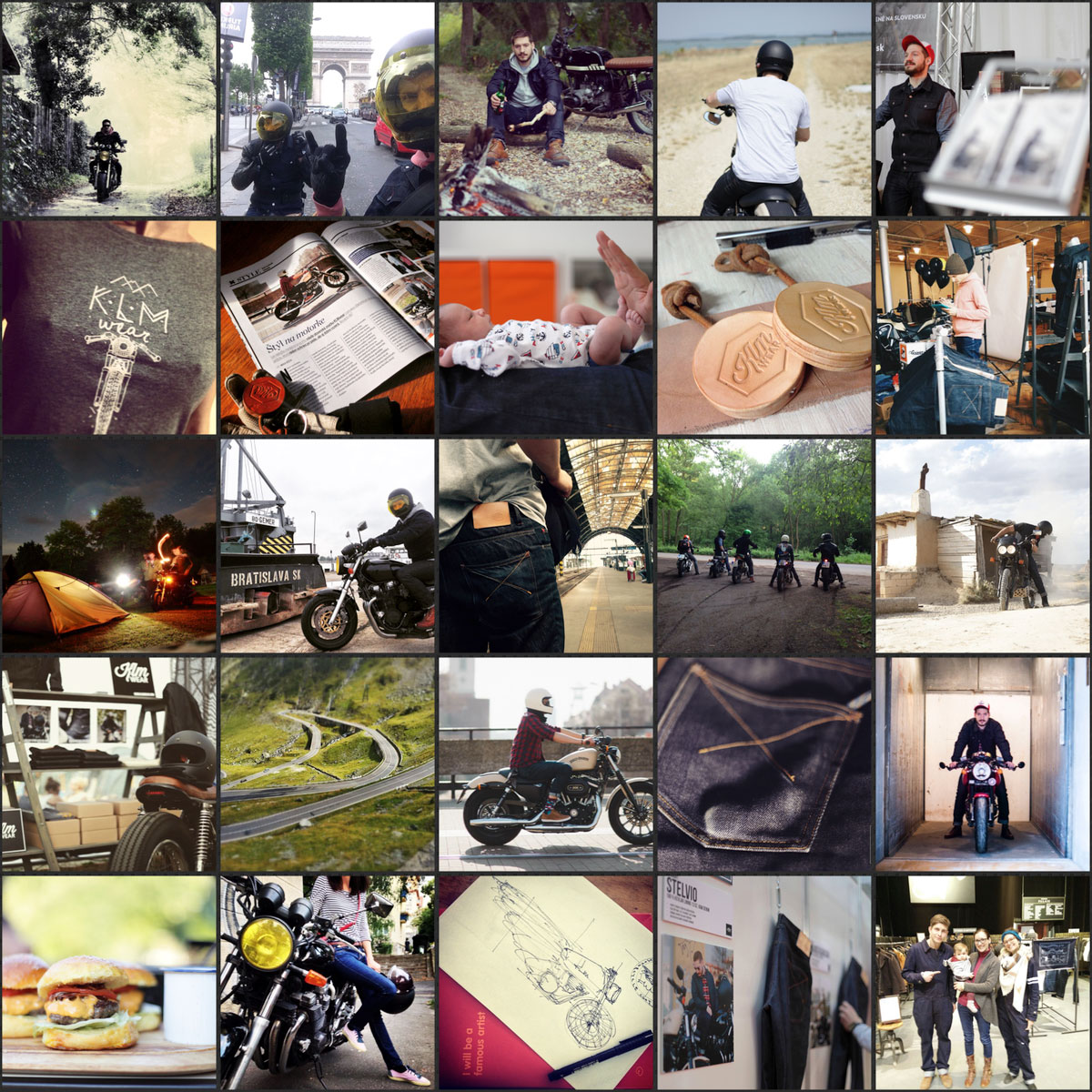 KLMwear is a community of forward-thinking people striving to improve things while having fun at the same time. And that's one of the reasons you can catch us at the iconic Wheels&Waves, our own opening of the season Bikes and Coffee, see us in the crazy road movie Howl Seat or the home events Riot River featuring the friendly race Wheels of Dirt.
"Jeansy jsou prvotřídní. Super kvalita a dizajn."
(Lukáš, CZ)
"Vaše nohavice ma úplne dostali. Kvalita a precíznosť to je to najdôležitejšie."
(Jaro, SK)
"Rating five stars. KLMwear is an absolute secret tip, I can only recommend it. Top quality for a good price. Thank you very much."
(Peter, DE)
"The jeans are absolutely fantastic! I love the whole concept, from the box they came in, to the birth certificate and the product itself. So comfy and well made. And they look great!"
(Niklas, SWE)
"KLM jeans are the f*kn best motorbike jeans in the world. One good ride and one night through living in the jeans. Already after that, they were a part of me then. Feels like home in it. Perfect fit on the bike now. After many kms spending on the bike.:)"
(Dominik, CH)