Classic Denim Look
– High-quality 13 Oz. Italian raw denim
– Buttons up
– Wine red stitch details
Produced in Slovakia
– Authentic design by KLMwear
– Produced in Slovakia
Fine-tuned Cut 
– Pre-curved sleeves
– Lengthened back piece
– Wider back
Prodtection
– DuPont™ KEVLAR® lining on the entire jacket
– Pockets for Forcefield back and elbow protectors
– Adjustable elbow armour
– DuPont™,  Kevlar® are trademarks or registered trademarks of E.I. du Pont de Nemours and Company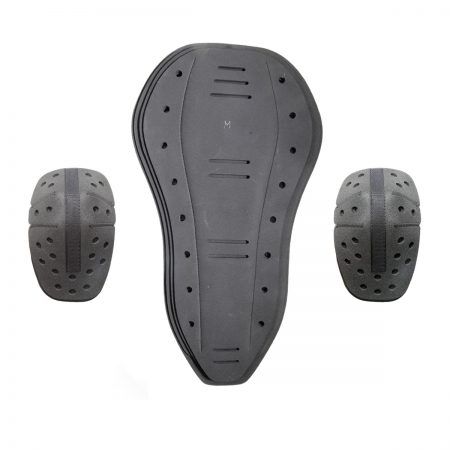 Body Armour
Optional full protection set for Ristretto jacket 2 elbow and one large back protectors.
Offering much thinner profile and superb impact protection.
Made from highest quality shock memory foam in Slovakia
by Astrotech according to EN 1621-1:2012 and EN 1621-2:2014 norm.
Each jacket size has its own back protector size to give you the best protection aviable.
SOLD SEPARATELY
Made in Slovakia
with attention to detail
Longer back piece to protect your lower back from cold wind
Pre-curved and lengthened sleeves to protect your wrists
See also:
– What is Kevlar® and how it protects you?
– What is Raw Denim
– KLMwear Men's Collection