Bikes&Coffee was great! We opened the season with over a hundred of you folks attending. How was our first pop up event? See the pics in our blog.
On Saturday 11 May we temporarily moved to Jumpcat, a new multi-purpose venue in Bratislava. The photo/video studio at 2 Martinegova street wants to open its door to offbeat events just like ours. Starting at 11 am and going on until almost 8 pm, we had dozens of espressos with you in coffee bar Štvrť, held, literally, hours of conversations and presented our jeans with the possibility to try them on. We'd brought along our complete product range, so many of you bought a pair as well. They had arrived from production just a couple of days before.
If you didn't make it, you can always shop in our  online storee. If you follow our Facebook page, you'll find out that it definitely wasn't the last time we saw each other. We've got something in the pipeline for you next month, too.
KThese stunning custom bikes were brought by the clever guys from The Cult Motorcycles (photo: Lukáš Smiešny).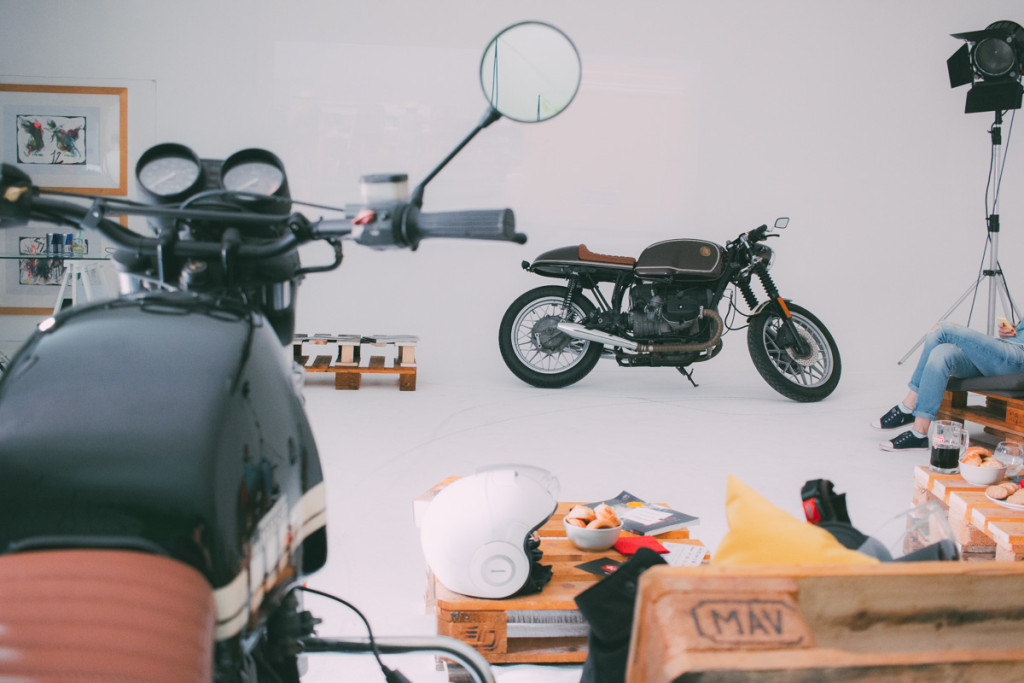 Biltwell helmets and other products from our favourite shop Moto Kickstart ready to be tried on and purchased (photo: KLMwear).
Coffee, lemonade or sandwiches on offer at coffee bar Štvrť (photo: Lukáš Smiešny).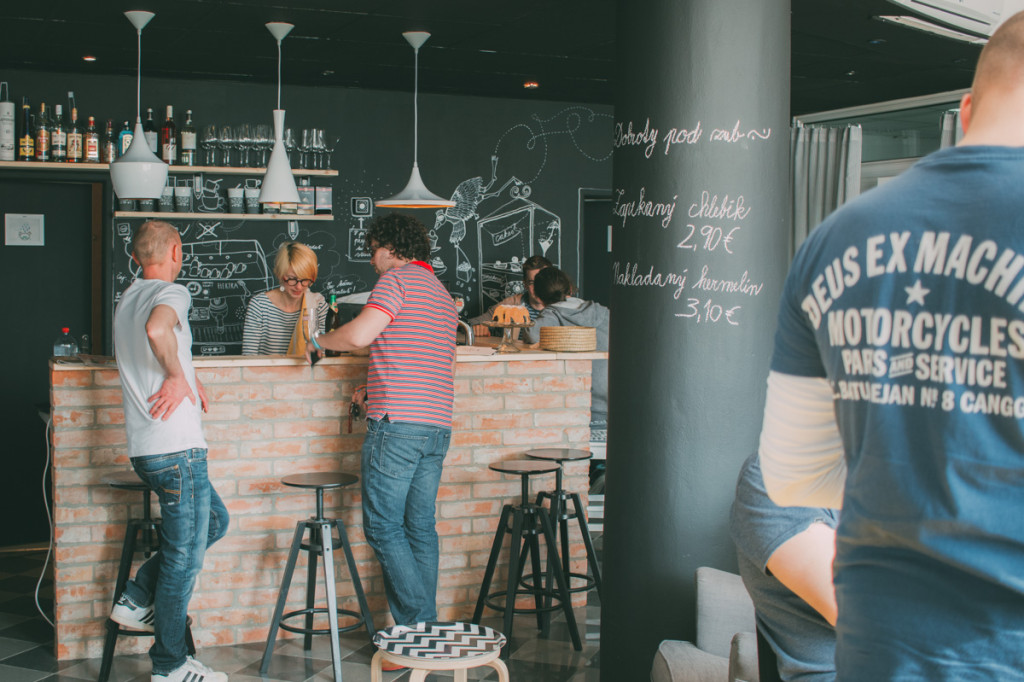 Representatives of the youngest generation turned up showing off their machines (photo: KLMwear).
We introduced new models of T-Shirts and scarves (photo: KLMwear).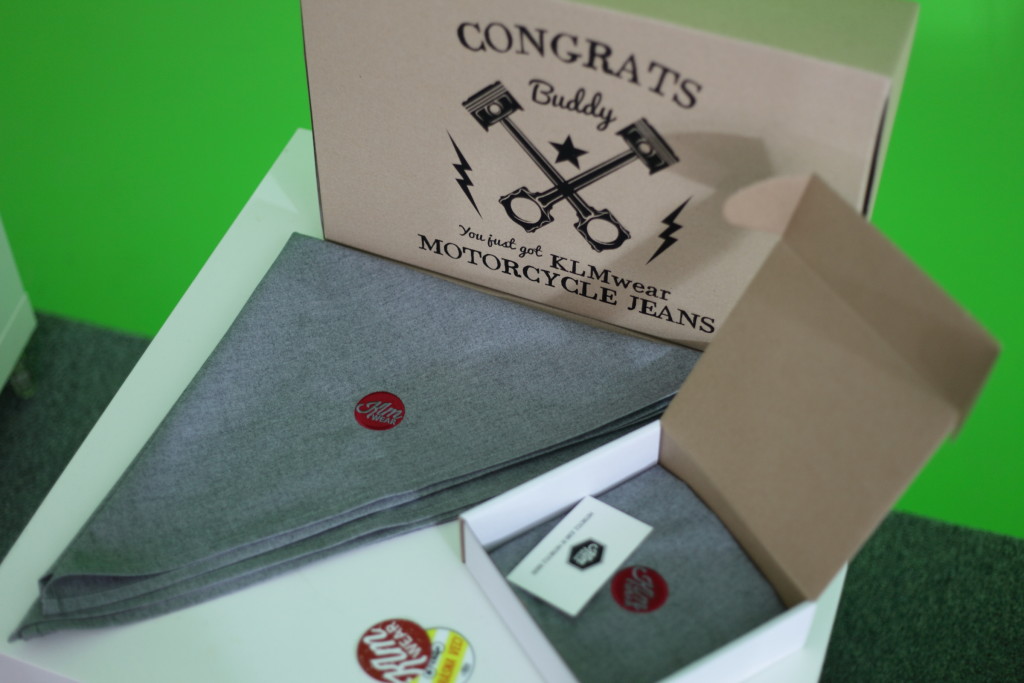 A couple of bonus pics: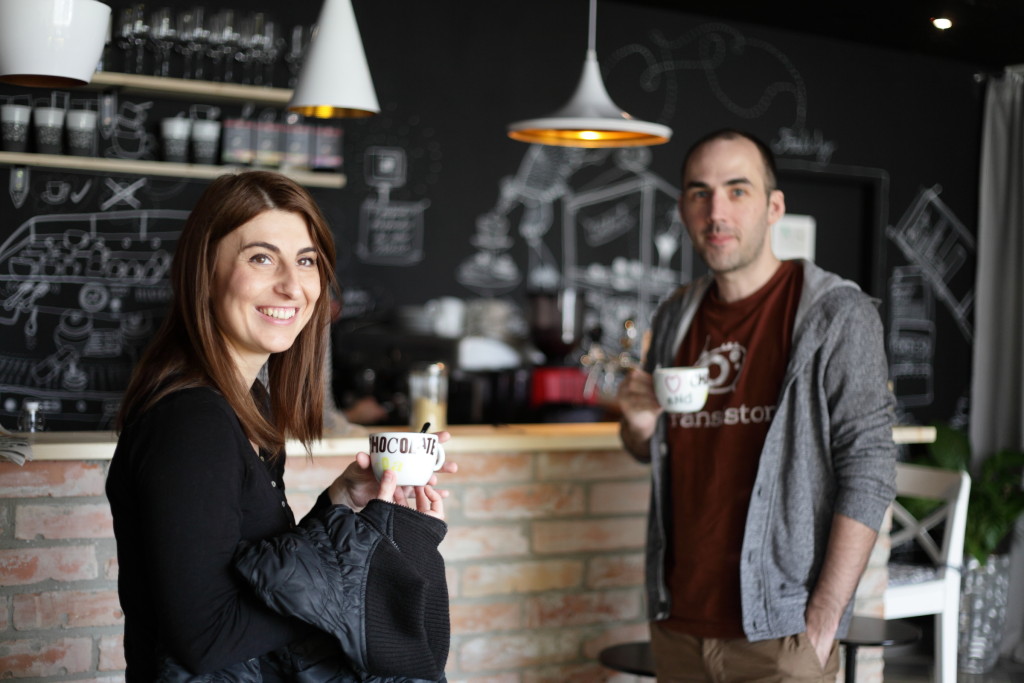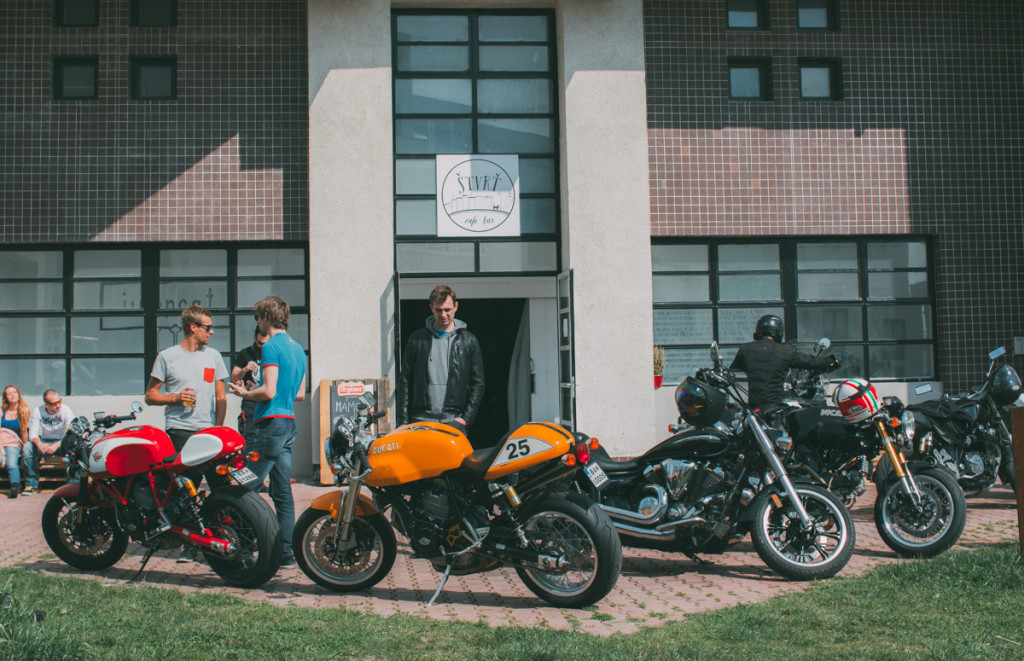 Thank you all very much for the feedback and pleasant chat. See you again soon!