Choosing a "perfect pair" is never easy. We've all got different expectations and demands when it comes to motorcycle jeans. Here you will find few tips on how to use our size guide.
Differences in the cut
KLMwear STELVIO jeans with their straight cut are universal and available in larger sizes too.
The TRANSFAGARASANs taper from above the knee to the opening at the ankle. They will fit if you prefer to wear them often without the armour and are great for slim figures.
How to use size charts
With each size, we state several measurements. Compare them with your favourite jeans to find out which size fits you best.
We use high quality Italian denim, therefore the jeans will adapt to your figure and stretch roughly (when worn often). However, it is a rigid denim and it may shrink from 1 to aprox 3 % when first washed. With KLMs you'll get a great pair of jeans. Treat them well and they give it back to you.


If still not sure about your ideal size, contact us. Will give you a hand.
Taking the measurements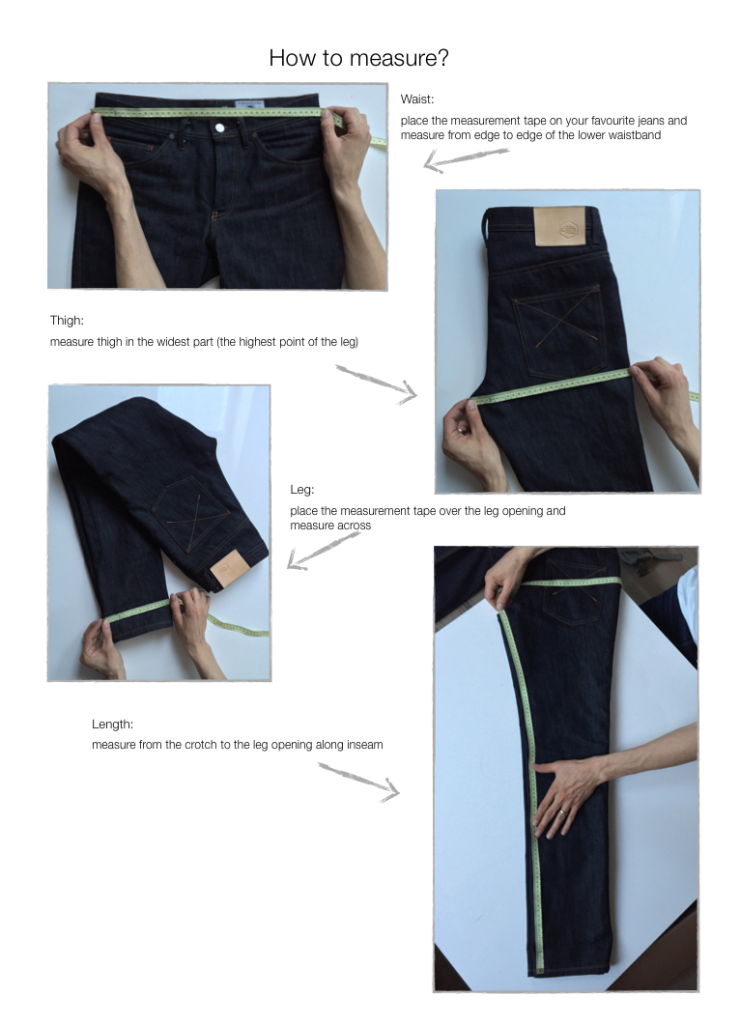 Compare the measurements in the size chart with the measurement you take from your favourite jeans.